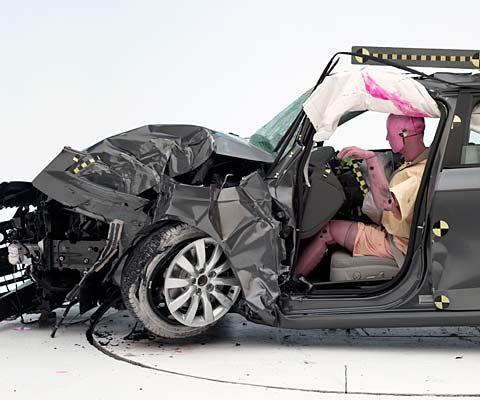 Car safety has come a long way since Henry Ford's first mass market Model T. Thanks to crumple zones, 3 point seat belts, cabins filled with inflatable air bags, and dozens of forgettably named electronic nannies, most new cars are safer than your grandfather's 19′ long Cadillac. But to keep car companies on their toes, the Insurance Institute of Highway Safety released a new crash test. Even luxury models that previously had perfect crash scores like the Audi A4 pictured above failed this new test. The results may surprise you, follow the jump to see 2013 models with perfect scores.
2013 Honda Accord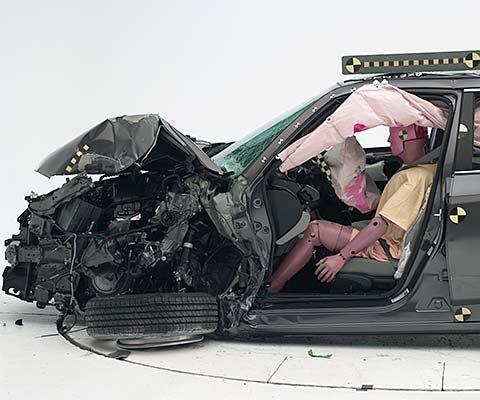 Not all models have been tested, but the only non-luxury model to have a perfect score so far is Honda's new Accord. While midsizers typically score highly, keep in mind this is a new test that many other models are failing.
2013 Acura TL
While the TL might not have the prettiest face, it compensates with stellar safety ratings. Full test results.
2013 Volvo S60
Volvo has always been known as safe cars. Kudos to the people who invented the 3-point seat belt for getting a perfect score on their midsize sedan. Full test results.
That's it?
Currently, these are the only 3 models that have a perfect score including the new test. As more models get tested, we'll continue to update this list. Expect car makers to be scrambling to make updates to upcoming models to pass this new test. Even America's best selling sedan, the Toyota Camry, scored dismally in this new test. To see how models you're interested in fared, check out the full listing of recommended vehicles at the IIHS's homepage.
Images source: IIHS