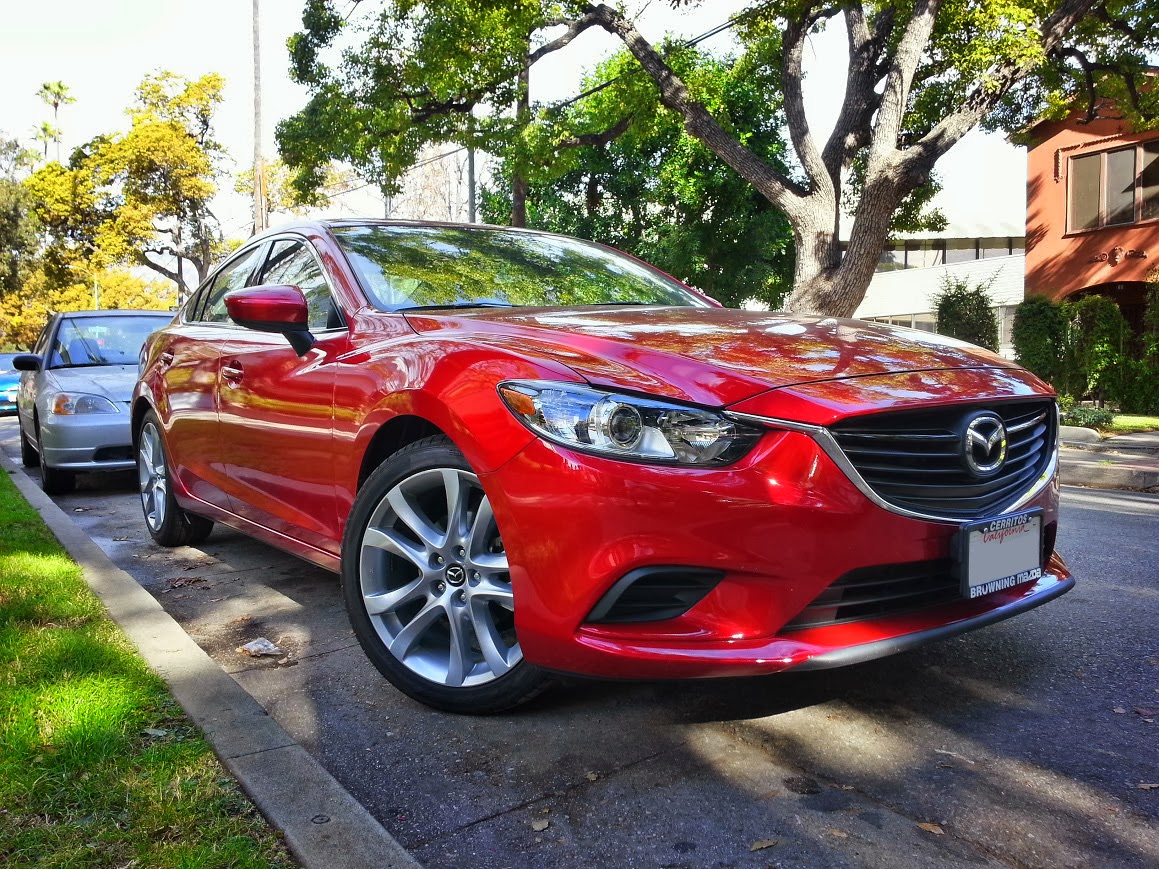 The Mazda has 7,300 miles on it – on track to an average of 15,000 annual miles. That might not seem high, but keep in mind this car isn't a commuter. It's also only been on a single longer trip between San Francisco and Los Angeles. That means the remaining miles have been for weekend getaways and quick drives up through the 2 highway. We never expected the 6 to rack up so many miles, but a nimble chassis with great steering combined with stellar fuel economy has us making excuses to go out for a drive.
We're still in the honeymoon phase with the car, but the additional miles has revealed more of the Mazda's charms and faults. Fuel economy has been fantastic with most tanks averaging ~35mpg. The highest recorded was 37.9 mpg with mixed driving, and the lowest at 32 mpg. Unfortunately, we didn't keep all the receipts, so we don't have a running average, but we will have more data for the next long term update. The car delivers great packaging and ergonomics, while driving and handling like a class smaller. The command controller interface allows for eyes free control of the head unit. It's so good that it leaves the touch screen mostly unused. Bluetooth calls are clear in both directions, pairing with phones is simple and intuitive. Unfortunately, Pandora and bluetooth audio continue to have occasional glitches – selecting music sometimes switches to the Phone section and begins playing back as if a phone call was incoming. Speaking of incoming calls, incoming text messages will pop up a prompt asking if messages should be downloaded. The prompt is annoying because it doesn't go away unless you dismiss it explicitly, and to make matters worse, iOS messages cannot be downloaded because it isn't supported yet. So you end up with an annoying prompt that needs to be repeatedly dismissed without the benefit of actually seeing the message. As a temporary fix, notifications can be disabled from the phone to this specific Bluetooth device.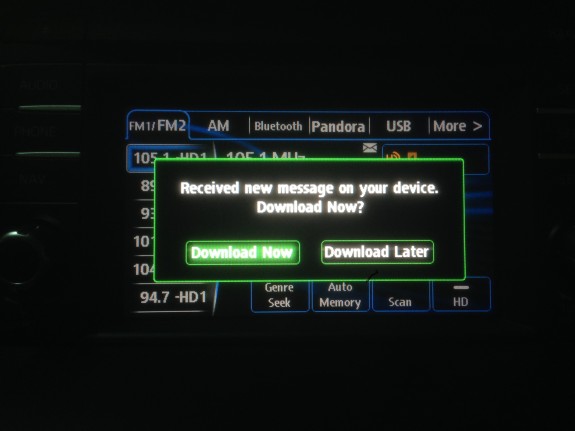 The trunk is spacious and has two plastic side cubbies that are perfect for keeping round groceries from rolling around in the back. There is also a thoughtful handle on the inside of the trunk to make it easier to close for shorter drivers. The armrest cubby is deep, but not particularly wide. The USB and AUX inputs, and power outlet also eat into the storage space. We like how even these hidden surfaces are lined with soft touch felt materials. The same can't be said for the sunglass holder. It's useless and looks cheap. I've tried several pairs glasses, but none fit in it – the space is too shallow. On top of that, it's a very hard plastic with a flimsy hinge. It's a rough patch in an otherwise very nicely appointed cabin.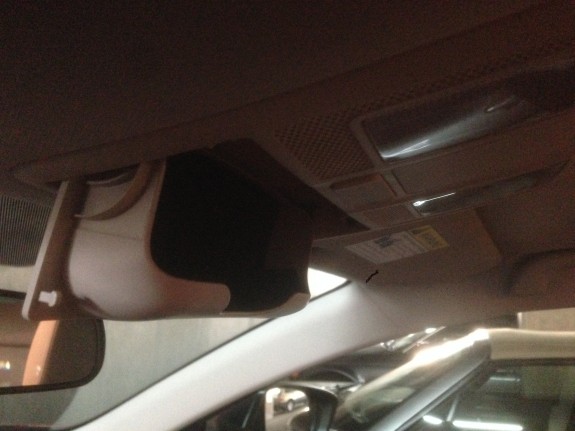 The engine happily pulls from 1,500 RPMs and makes for a relaxed highway cruiser. The only time it sounds unpolished is during the high RPM warm up phase. It sounds like a bunch of injectors clattering and not particularly smooth. The exhaust note is never lustful, but it does settle into a slick mechanical sounding rev once it's warmed up. The only maintenance it has had is an oil change at 6,000 miles. On a normal schedule, the oil change should occur every 7,500 miles, but I erred on the side of caution. The manual recommends 5,000 mile changes for harsh conditions (stop and go traffic, dusty regions). On sale for $6.39 a quart, the service cost a total of $58.19 ($41.65 for oil and filter, $16.54 for labor at an independent mechanic). For OCD owners, we recommend doubling checking the part number on the oil and filter to ensure that it's designed for SkyActiv engines. The part number for the filter is PE01-14-302A and the oil is 0000-G5-0w20-QT. The tech at the service department warned that non-SkyActiv filters, ones without the trailing 'A' in the part number, will clog and may cause damage.
Odometer: 7,300
Service: $58.19
Average fuel economy: 35mpg