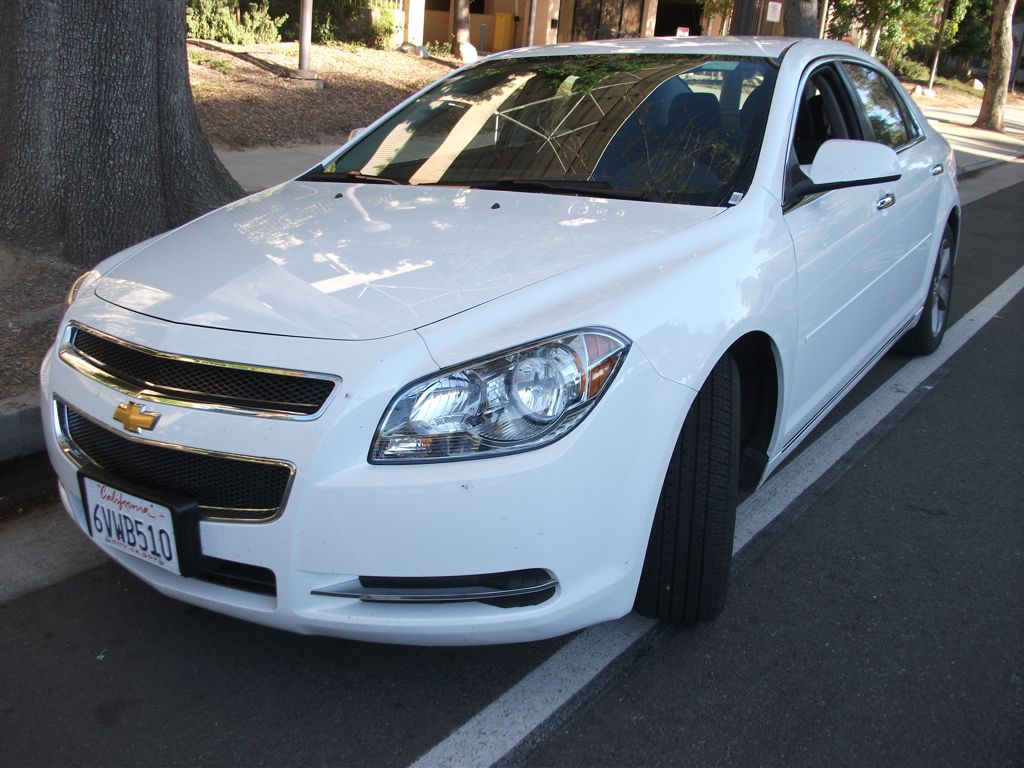 When I think of Malibu, I think of the wealthy and pristine stretch of beachfront in northwest LA. Warm beaches are bordered by twisty canyon roads frequented by some of the world's most exotic Italian machinery. Ferrari's and Ducati's look more at home here than they do in Maranello.
So it's no surprise Chevrolet hoped some of Malibu's beautiful imagery would rub off on the 2012 Chevy Malibu. Can a sensibly priced family sedan be in the same sentence as perfectly tanned beach bodies? Follow the jump to find out.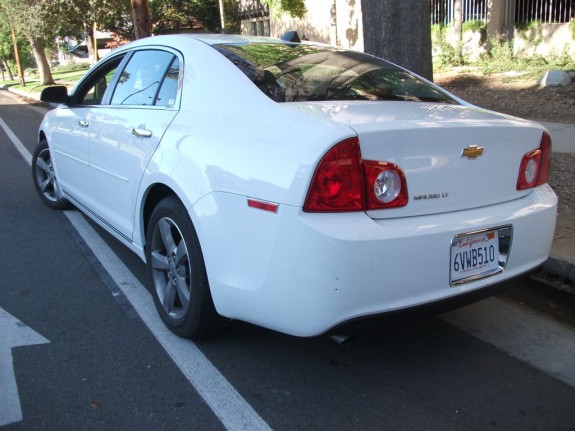 The Malibu's exterior is attractive enough. The tri-split grille adds a touch of retro, with tasteful chrome accents that don't bling your eyes out. Bob Lutz, VP of Marketing when this Malibu was released, noted all the stylish bits meant to draw customers into the showroom. Sadly, in the tested Malibu LT, beauty was only skin deep. The interior ranges from outdated to downright awful. Every touch point in the car, from the scratchy seats to the hard plastic door armrests, felt cheap and built to cost. The worst part is that the Chevy isn't considerably cheaper than its competitors. Ranging from $22,000 to $30,000, the Malibu is on-par on price, but not in quality.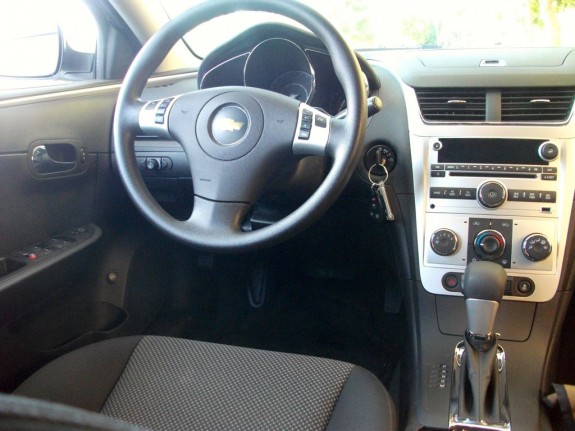 So does the Malibu have no saving grace? Not quite. There is one thing the Malibu has in common with a beachside town, and that its laid-back surfer attitude. On the road, the Malibu has the lightest and floatiest steering I've ever driven. It felt more like a video game than actual driving. Paired with a very compliant ride and low road noise, the Malibu makes for a great highway cruiser. What's more, with reasonable mileage (22/33 MPG EPA) and over 500 miles of range on the freeway, the Malibu was a good companion to eat up the miles on highway 5 where I averaged 30.7 MPG.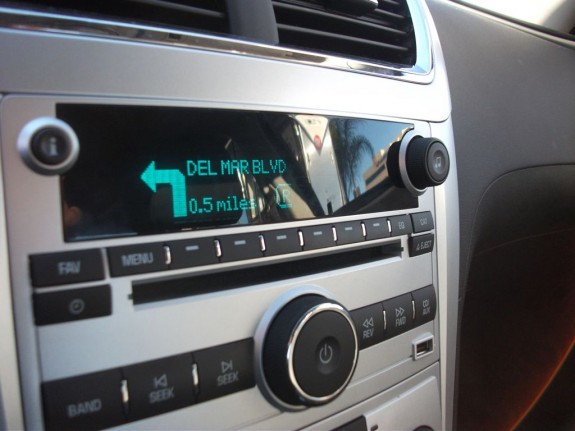 During those 500 miles, blasting tunes was a great way to forget the interior. Speakers on the LT sounded good, and redundant steering wheel controls let you flip between XM stations. The switchgear is identical to what you'd find in a Silverado truck, aka throwback 80s in a bad way. Instead of an LCD screen for navigation, GM's OnStar navigation can be accessed by pushing a button on the rearview mirror. I was greeted by a cheerful OnStar representative named Stacy, who magically beamed turn-by-turn driving directions to the headunit. $29/mo may seem a lot to pay for directions, but a whole lot cheaper than a pyschiatrist. Your milage may vary, but OnStar was one of the redeeming features in my book.
I strongly agree with Lutz that style is what brings buyers into showrooms, but every piece of the Malibu feels incomplete and half-assed. Every point where you're delighted by one feature, there's an equal disappointment in quality elsewhere. Those seeking a comfortable and quiet cruiser with decent mileage may find the Malibu acceptable, but it's hard to recommend it over the highly competitive midsize segment. Even Chevy is having a hard time with the newly released 2013 Malibu, with buyers preferring to purchase the remaining 2012 stock with discounts of up to $6,000. Maybe the Malibu is an awful car at $22k, but getting a new midsize sedan for $16k? That might not be so bad, but one thing's for sure. This Malibu doesn't belong in Malibu.