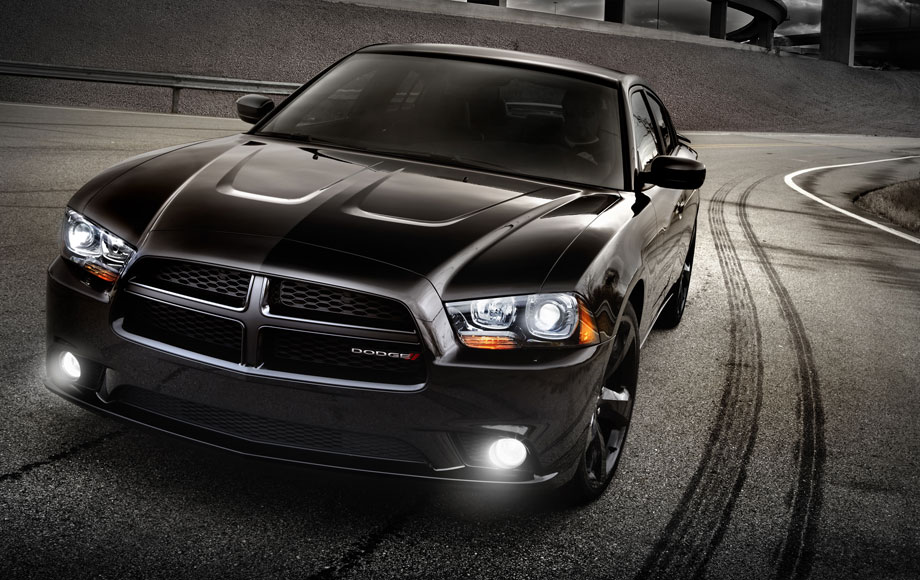 I have a weird craving for recent Mopar products. From the swoopy compact Dart, to the unapologetically muscular Charger, and even the self proclaimed "Man Van" Caravan all have an extra shot of attitude and style. I've never owned a domestic brand car, let alone a Chrysler, but the unanimous friend consensus was they're cheap and unreliable, worthy only of rental fleets. Unsatisfied with their anecdotes, I cracked my typing fingers and set about to do some research.
Overview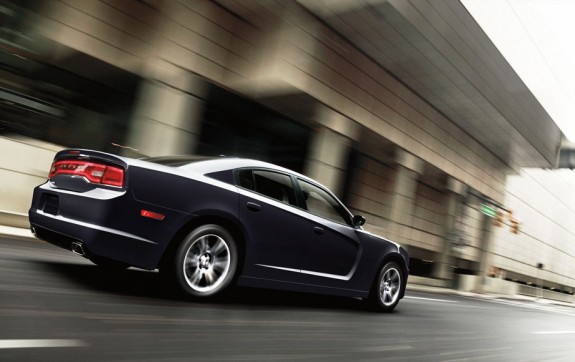 The Charger R/T is the one that makes me drool a little. Big and brawny, the Charger is as American as apple pie and baseball. Never mind that Chrysler was partially sold to Fiat, the soul of this car still whacks you upside the head with V8 Hemi power and retro styling lifted from the late 60′s Charger. Inside, the upgraded leather seats are sofa grade, and there's plenty of backseat room. The things I wanted in my next car are:
bold styling
quiet and comfortable freeway ride
space, lots of it
good crash scores
Fuel Economy
A 4,300 pound V8 muscle car isn't a good starting point if you're looking for good mpg numbers. The V6 does an admirable job with 31 MPG highway thanks to an 8 speed automatic. But since I don't commute, I'm happy to tradeoff mpg for the extra smiles a V8 buys. The V8 has had multi-displacement system (MDS) since the 2005 Chrysler 300C, allowing it to run on four cylinders in low load conditions. With the 5 speed auto, the V8 is rated at 16 city, 25 highway. There is an uprated version of the 8 speed auto capable of handling the V8′s torque rumored to become available in 2014 which will achieve better economy, but at the expense of the 5 speed's proven durability.
Reliability
2011 was the first year of this current model. As a result it was plagued with many issues, most of them related to electronics. Fortunately, the V8 and 5 speed auto drivetrain has been around longer and sounds pretty bullet proof based on TrueDelta reports and the forums. It's worth noting that the NAG1 transmission is really sensitive to water. An earlier TSB also flashes the PCM for smoother shift points. The scariest report I've read was the adjustable pedals becoming sentient and moving on their own. Dodge offers a 3 year / 36,000 mile basic warranty, and a 5 year / 100,000 mile powertrain warranty. If you're extra paranoid, there are many extended warranties you could buy with different levels of coverage. 2012 models looks much more promising for build quality.
Options
The R/T trim comes well equipped at $30,000, but to get those lovely leather seats, you need to pony up an extra $2,000 to step up to the R/T Plus. Included in the Plus trim are 18″ alloys (up one inch), heated front and rear seats, and heated and cooled cup holders. It sounds excessive, but hey, cup holders need innovation too. The $900 Driver Convenience group is a requirement because of the adjustable pedals and seat position memory (my wife is 15 inches shorter than me) and also adds ventilated front seats for hot Los Angeles summers. The $1,000 Driver Confidence group adds a rear view camera, parking sensors, and blind spot detection – nice features to have for big car. While the 20″ wheels really complete the look, the Wheels and Tune group (10 speakers instead of 6, 20″ wheels, sport mode that remaps shift points) is one of the options I could live without. Adaptive cruise control sounds cool, but adding another grand onto the price makes it less cool.
Community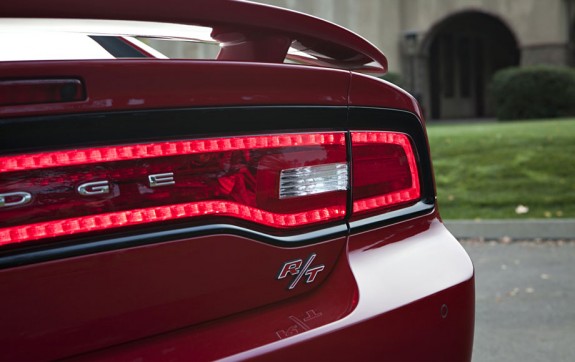 I've found a number of really knowledgable moderators and good overall discussions reading through the Charger Forumz. Most users are very friendly and provide a good support network. It's also nice the forum is divided up by model years to keep threads more on topic. Auto magazines and blogs can only give an initial impression on cars, but forums tell what it's like to live with a car as a daily driver. On the whole, the forum consensus is the Charger is awesome, the SE is good value, the SXT adds goodies, and both V8′s are great, as long as you don't care about mpg.
The first generation 2006-2009 Chargers have had more time for parts to be developed for it. The current generation is starting to have more choices for cosmetic mods like exhaust tips, and also has some common upgrades like catbacks. If you'd like to have a factory navigation system, there's a good thread explaining how to convert the 8.4 Uconnect to a 8.4N Uconnect system for around $200. There are also a number of cosmetic mods under $50 to help personalize your ride.
Resources