It's a muggy and overcast day after a week of beautiful Southern California sunshine – awful beach weather, but perfect weather for taking a new 2012 Ford Focus SE hatchback through the twisty backroads near Malibu. Follow the jump to find out how the Focus fares against the hotly contested compact segment.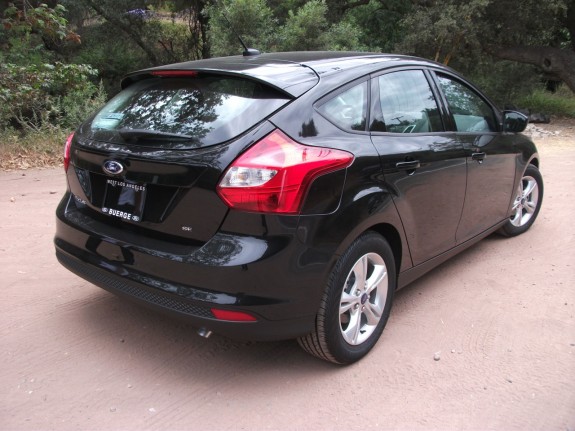 First impressions make or break cars. Thankfully, Ford banished the dowdy looks of the previous generation Focus and started fresh with a decidedly European design. Fit and finish is superb inside and out. 16″ alloys come standard on the hatchback, steelies need not apply.
Around town the 2.0L direct injected 4 cylinder is smooth and muffled. Paired with a 6-speed automatic, there's plenty of power around town, but also good overdrive to keep the revs down on the freeway. Overall, the automatic is a good performer, but left in drive, it hunted several times for the correct gear during city driving. On the twisty roads of Topanga Canyons, the gearbox forgot its purpose and decided to upshift and downshift as frequently as possible. Luckily, manual shift mode is just one notch away. The leather wrapped steering wheel happily communicated what the front wheels were doing, and felt solid and hefty. The chassis feels confident – body roll is minimal while still providing a compliant ride over LA's broken highways.
Hatchbacks always provide more utility than their sedan siblings, and the Ford is no exception. Rear leg room is adequate, but not class leading. The rear bench folds down for extra storage, but the load floor isn't flat. This particular Focus had Sync, but not MyFord Touch. The system can be operated from the head unit, or through rockers on the steering wheel.
To entice buyers to the dealership, the Focus S sedan starts with a $16,200 MSRP ($17k after destination). While the foundations are still solid for a compact, all the goodies require you to step up to higher trim levels. The only worthwhile upgrade costs $295 to have a Sync enabled head unit for hands free calling.
While the 5-door hatchback provides much more utility and more equipment, it does cost $3,000 more than the base sedan. After destination, the hatchback barely squeezes in under twenty grand. A fully loaded Titanium model with some accessories sets you back $30,000. That's well into mid-size territory and brushing up into entry-level premium cars. If you're not ready to pay premium prices for premium features, rest assured that even the less exotic Focuses will serve as great cars.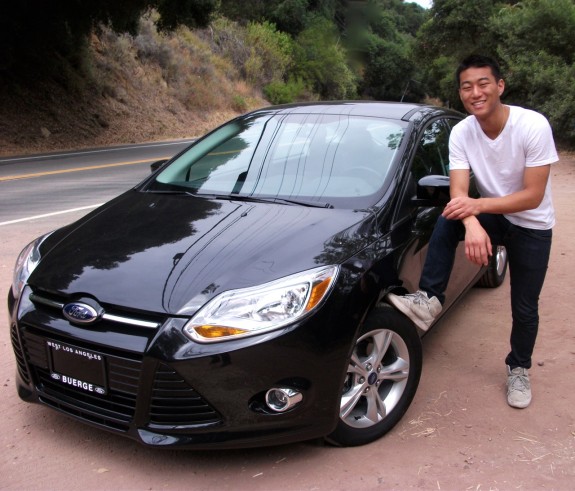 Thanks to Jonnie Kang, frontend engineer for the Hybrid Group, for allowing us to test drive his car.