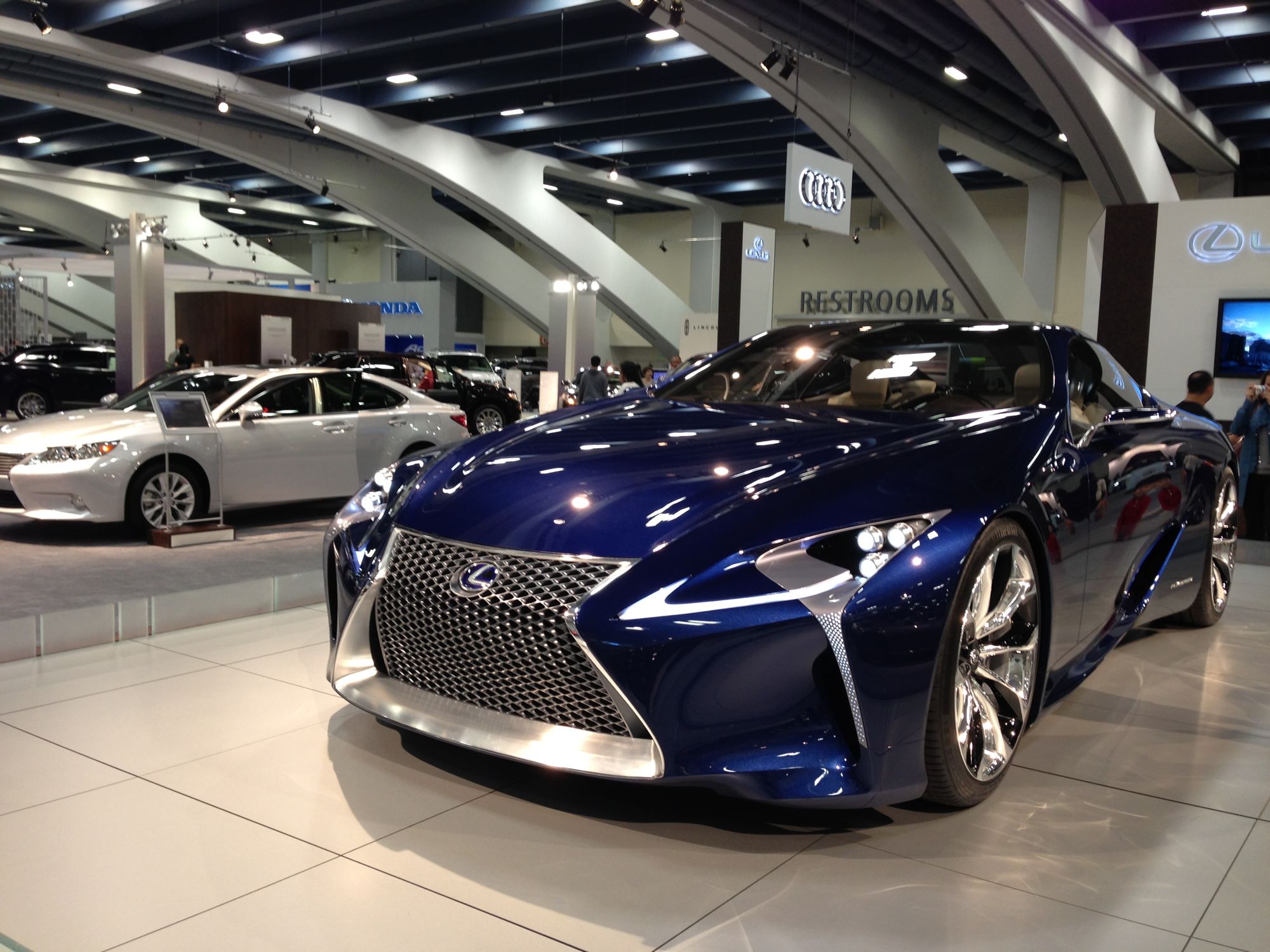 Before binging on turkey, stuffing, and mashed potatoes, we made a trip out to the 2012 SF Auto Show. Located in the Moscone Center in downtown SF, this annual auto show typically gets the scraps from other better known auto shows. Nonetheless, it's still a great event to bring family to during the holidays. Follow the jump for a rundown of the fast, the slow, and everything in between.
The featured image is the front view of this beauty, a Lexus LF-LC concept. Awful name, but slick and futuristic looking.
Audi's R8 doesn't attract the same crowds as when it first came out, but I still had a hard time pulling away.
Ben and I both don't see the appeal of the new Acura ILX, but then again, I've seen more of these on the road than the Buick Verano.
Toyota and Cadillac both took their new lineup to the gym in hopes of attracting younger buyers.
Strangely, Buick had two compact models, the Verano and the Encore. It reflects America's changing tastes for smaller premium vehicles.
For contrast, Chevrolet brought some bigger models if downsizing isn't your cup of tea.
Ford wins my vote for best exterior design language. Lincoln's MKZ also breathed some fresh life into a neglected brand.
BMW and Mercedes both decided to powdercoat their show cars. Too bad they both picked the same ugly chocolate ice cream color.
If brown's not your color, Fiat's got you covered.
Sometimes, it's best to just avoid color entirely…
Scion hosted a test drive event. I drove a new FR-S with just 17 miles on the odometer. Driving it 4 blocks around city streets isn't going to be a good test of the car, but you can't help but smile while chirping the tires at every stop and corner. This is a fun little car.
The SF auto show might not have the same pull as other international auto shows, but it's still a great event and venue for seeing the latest cars and trucks. What makes it fun is being able touch and sit in the cars that you would normally only read about in magazines.