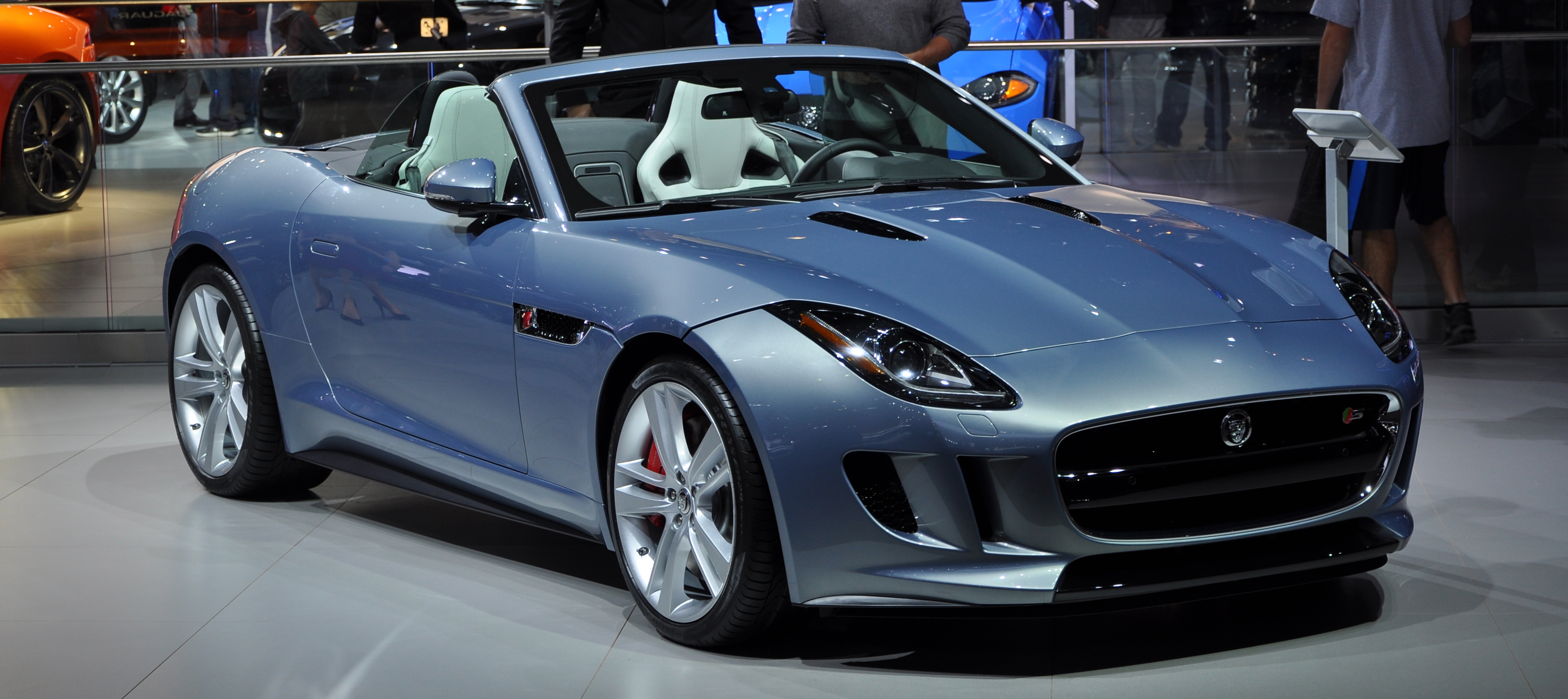 We spent a solid twelve hours on the opening day of the 2012 Los Angeles Auto Show. Cars were driven, materials were poked, seats were tirelessly bounced upon. Follow the jump for an in depth coverage of this year's auto show.
To prepare ourselves for the long grueling hours, we kicked off breakfast with the newly opened Slaters 50/50 in Pasadena. It's dangerous to go to an auto show on an empty stomach.
Before we even made it into the actual auto show, we spent over an hour hopping between different manufacturer test drives. Surprisingly, there were some high power sports cars available for testing.
The main auto show event was split out across two main showrooms, and a basement of aftermarket stuff. Jaguar's new F-Type is a real visual stunner.
A much more affordable, but less sexy blue can be had in Volvo trim.
If we're talking blue, this was by far the fastest blue thing at the show
Bentley brought some real bruisers to the show.
Mazda's taking a new direction with efficiency. Diesel's what they're zoom-zooming towards.
Mazda wanted to prove that they were still going to make cool and fun cars. So they brought along this beast.
Speaking of efficiency, there were a lot of electric cars, both in concept and production form.
BMW doesn't think that electric has to be synonymous with slow.
I hear cutting down weight is a great way to get better gas mileage.
More practically, the upcoming 2013 Dodge Dart will get 39-41 MPG highway depending on trim level. It's also happens to be quite a looker.
With all the fossil fuel savings, it's only fair that Dodge makes something for some weekend fun.
In case you wanted to take your family out also, Mopar also makes a 4 door Viper.
That's not to say that small isn't fun. Fiat managed to cram this 1.4L turbo into the pint-sized 500.
Buick also brought some turbocharging to the showroom.
The most important hot hatch debut goes to the Ford Fiesta ST. If you ask me, this should've been Aston Martin's Cygnet.
If a Ford is too plebeian for you,  Mercedes AMG devision has a cure for you.
If hypercars aren't your thing, maybe a futuristic concept G-wagon is?
Hyundai think there's more than one way to do flashy.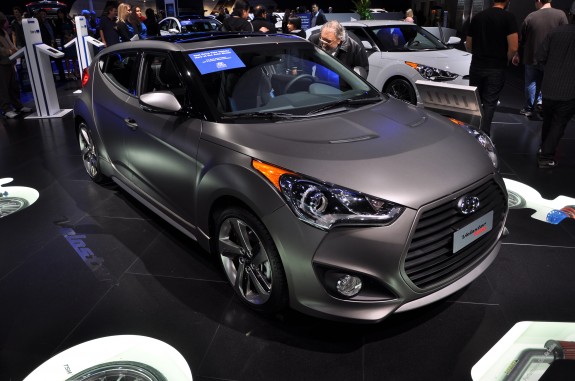 Meanwhile, Audi keeps it classy in the A7.
Acura also tried to go the classy route, dressing all of their spokespeople in formal black clothes to match their all black lineup. But even the new RLX didn't draw in any crowds.
Hopefully Acura visited the basement to get some fresh ideas on glitz and glamour.
This post is just a sample of the sweet goodies at this year's LA auto show. Don't forget to check out our Facebook page for two additional albums with over 200 photos from the show. Also don't forget to follow us on Twitter!