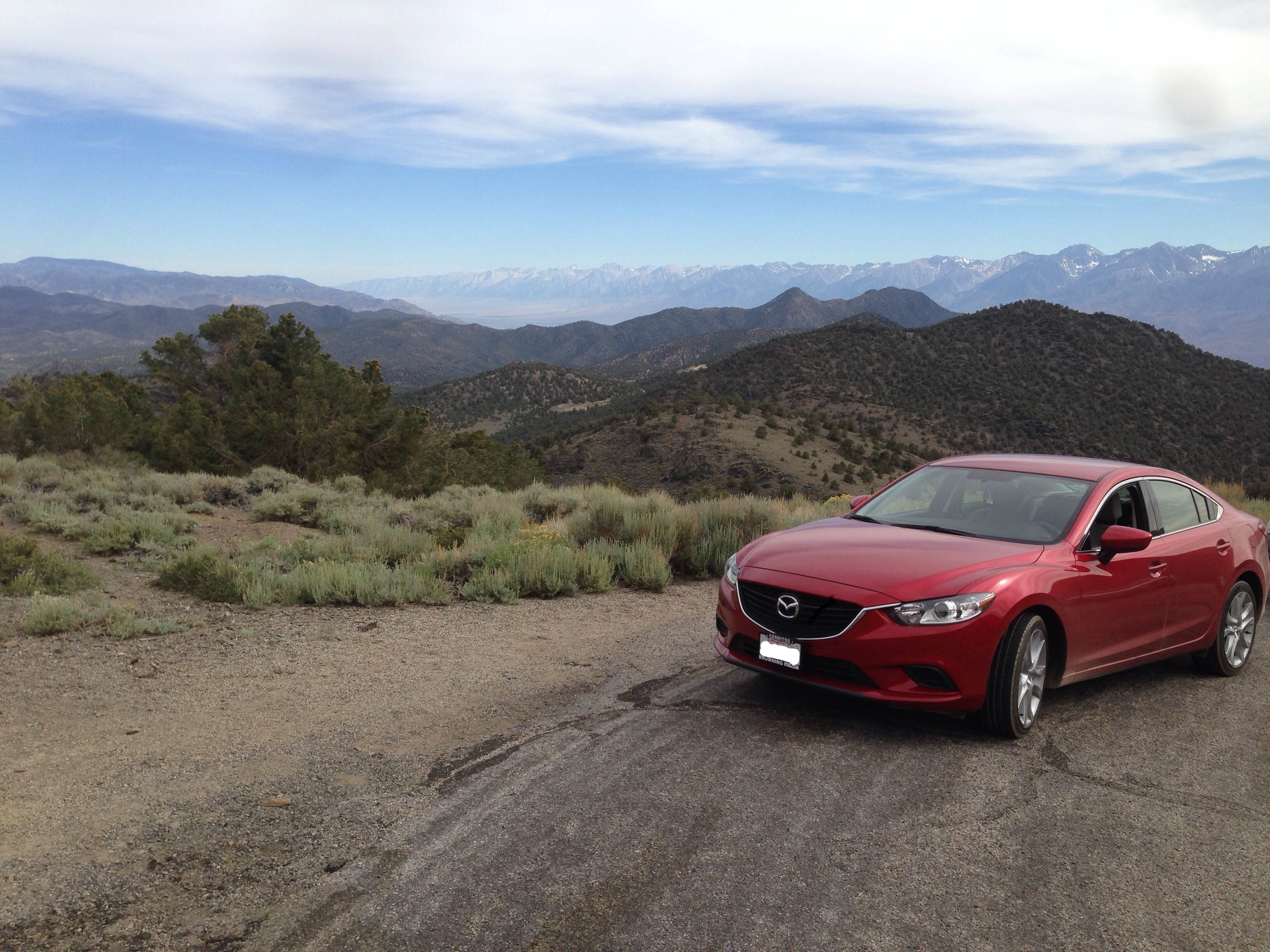 The 6 has been trouble free for it's first year of ownership. Although neither my wife nor I commute for our work, we've managed to put a healthy 14,000 miles on it so far. The 6 has been a perfect weekend getaway car, racking up freeway miles with ease. Wind and road noise has not gotten worse over time, and continues to be manageable. Early 2014 production units had issues with the rear door weatherstripping, but mine was a later production model. 2015 cars have a different part number and should not have this issue. The audio system leaves something to be desired. There are 6 speakers in the base system on the Touring trim, but the tweeters in the dash barely register. Bass is muddy. Adding the "tech package" upgrades the default system to a Bose package. For 2015, the package has been split into a "Technology Package" ($1,550) and a "Moonroof Package" ($1,325). The moonroof package includes the Bose system.
A sexy exhaust note is not high on midsize sedan buyers's minds. The Mazda has a particularly unattractive and coarse sounding start up. It smooths out after warmup, but always reminds you that no V6 is available. When first starting, RPMs jump up past idle. The manual recommends against excessively long warm up and says you can start driving immediately. Since I'm typically on the 3rd floor of the parking structure, I coast down in first gear to allow everything to warm up slowly.
The transmission is very smooth and has adapted to my grandmotherly style of driving. Shifts can be felt when the car is cold, but are imperceptible other than looking at the tachometer. It also does a great job of holding gears on inclines and declines rather than hunting like a confused squirrel. With cruise control enabled, it knows to downshift on long grades to provide more engine braking.
The infotainment system is tolerable at best. Pandora integration stopped working with my iPhone 5 after three months. Deleting the phone and re-pairing solved the problem, only to have it break again a month later. The workaround is to use bluetooth audio, which still allows you to listen to Pandora, and keeps the steering wheel control functionality. If Google Maps is started before the phone successfully pairs, audio navigation directions will come in as a phone call and confuse the system. The fix for this is to stop and restart navigation after the phone pairs. I have yet to sacrifice a goat on a full moon for the Zoom-Zoom gods, but it's unlikely to make infotainment better. There is an online petition started by dansthenman7 on Mazda6 Club to address some head unit issues.
Other than the head unit, the interior is wearing well. The sand leatherette has been durable so far. The driver's side bottom left seat bolster has a blue tinge to it from jeans rubbing against it. Luckily, it's easy to wipe off. When the climate control is off, it remembers the last set temperature. If recirculate is off, the air continues to passively flow at that temperature. To change the temperature, the fans need to be turned on first. This only comes up during cold mornings, of which there are few in los angeles.
The tires are wearing well. We rotated them shorter after the first oil change to keep them wearing evenly.  The lug nut torque specification is 108-147 Nm (80-108 lb/ft). We also checked tire pressure at this time and noticed it was at 38psi, higher than the manufacturer's recommendation.  Once lowered, the average MPG went down 1 or 2 mpg per tank over similar driving conditions.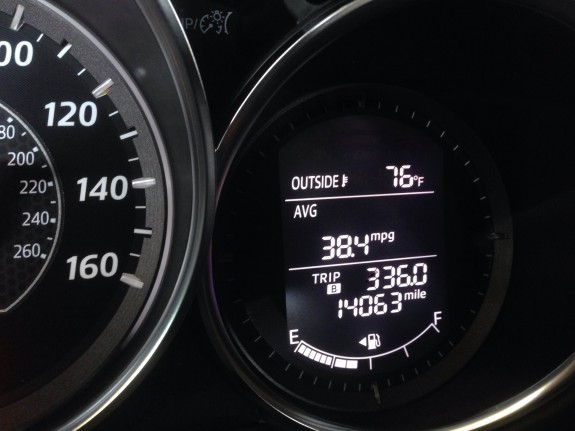 1st oil change: 5,926 miles
2nd oil change: 12,350 miles
12 quarts of Mazda GF5-0W20 oil with moly, and 2 PE-01-14-302A filters: $97.23. Note the 'A' at the end of the filter part number, this is specific for SkyActiv engines.
Average MPG: 37.3 (8018 miles over 215 gallons)
Best tank: 38.6 MPG
Worst tank: 30.7 MPG